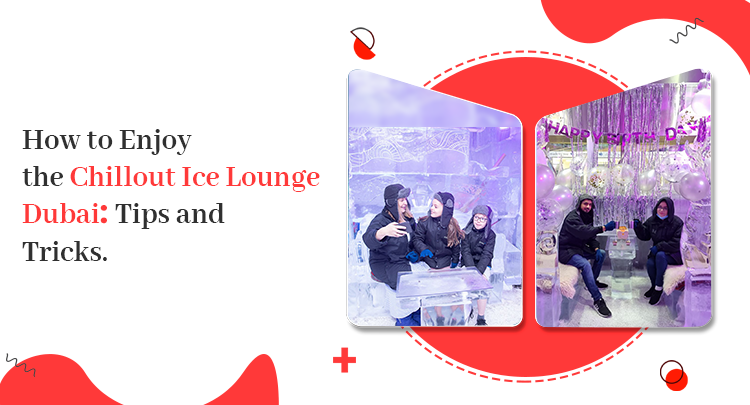 How To Enjoy The Chillout Ice Lounge Dubai: Tips And Tricks
Step into the extraordinary world of the Chillout Ice Lounge, the first and finest ice lounge in the Middle East! With a grand opening in 2007 and a major renovation in 2014, this one-of-a-kind establishment by Sharaf Hospitality will take you on a surreal journey. Marvel at the exquisitely crafted ice sculptures, relax on unique seating, and bask in the mesmerizing illuminated interiors while staying cozy in the sub-zero environment at a cool -6 degrees Celsius. Don't worry, we've got you covered with thermal clothing consisting of a hooded parka, woollen gloves, and shoes and socks if required. The buffer zone set at a comfortable 5 degrees Celsius will allow you to acclimate to the temperature before entering the main Chillout Ice Lounge. Indulge in a variety of hot meals, soups, sandwiches, juices, coffee, tea, hot chocolate, desserts, mocktails, and confectionary – making us the first and only ice lounge in the world to serve hot food and beverages. Located on Sheikh Zayed Road at Times Square Center, the Chillout Ice Lounge is perfect for unforgettable experiences with friends and family, birthday parties, events, film shoots, and private hire. Don't miss out on the chance to freeze time and make memories that will last a lifetime!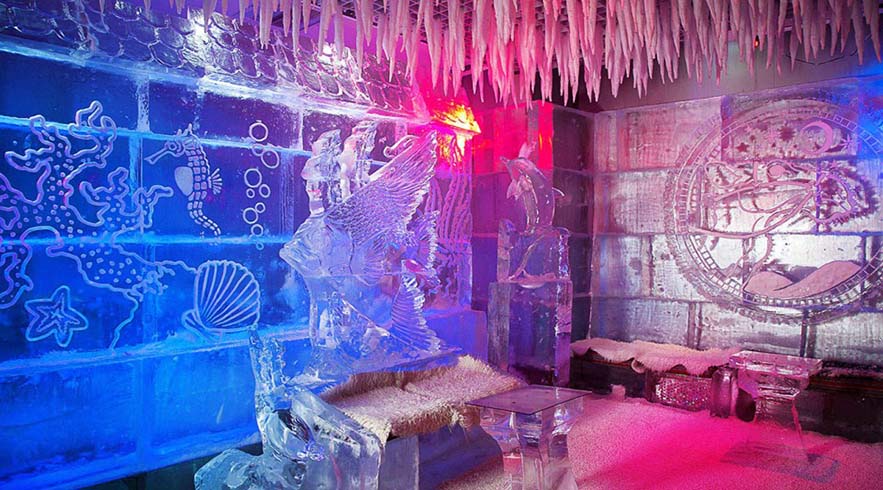 Tips and Tricks
Visiting an ice lounge like the Chillout Ice Lounge can be a unique and exciting experience, but it's important to prepare accordingly to make the most of your time there. Here are some tips and tricks to keep in mind:
-Dress warmly: While thermal clothing will be provided to you at the Chillout Ice Lounge, it's still a good idea to wear warm clothes underneath. Wear comfortable, warm, and thick socks and shoes that will protect your feet from the cold. Avoid wearing shorts, short-sleeved shirts, or open-toed shoes.
-Take advantage of the buffer zone: The buffer zone set at a temperature of 5 degrees Celsius is the perfect place to acclimate your body to the sub-zero environment. Spend a few minutes there before entering the main lounge.
-Stay hydrated: Drinking plenty of water or hot beverages can help you stay hydrated and warm. The Chillout Ice Lounge offers a variety of hot drinks and soups to choose from.
-Don't stay too long: Spending too much time in a sub-zero environment can be dangerous. The Chillout Ice Lounge recommends that visitors stay for no longer than 40 minutes.
-Take photos: The Chillout Ice Lounge is a beautifully designed space with unique lighting and ice sculptures. Take advantage of the opportunity to take some memorable photos!
-Book in advance: To avoid disappointment, it's always best to book your visit to the Chillout Ice Lounge in advance, especially during peak season.
-Have fun: The Chillout Ice Lounge is a unique and exciting experience that you'll remember for years to come. Relax, have fun, and enjoy the moment!
Timings to visit The Chillout Lounge
The Chillout Ice Lounge is open seven days a week, offering visitors plenty of opportunities to experience its icy wonderland.
From Saturday to Wednesday, the lounge is open from 10:00 AM to 10:00 PM, giving you plenty of time to explore the stunning ice sculptures and enjoy the ambient lighting.
On Thursdays and Fridays, the lounge stays open late, giving you even more time to chill out and soak up the magical atmosphere. The lounge is open from 10:00 AM to 12:00 AM on these days, ensuring you have plenty of time to explore and make the most of your visit.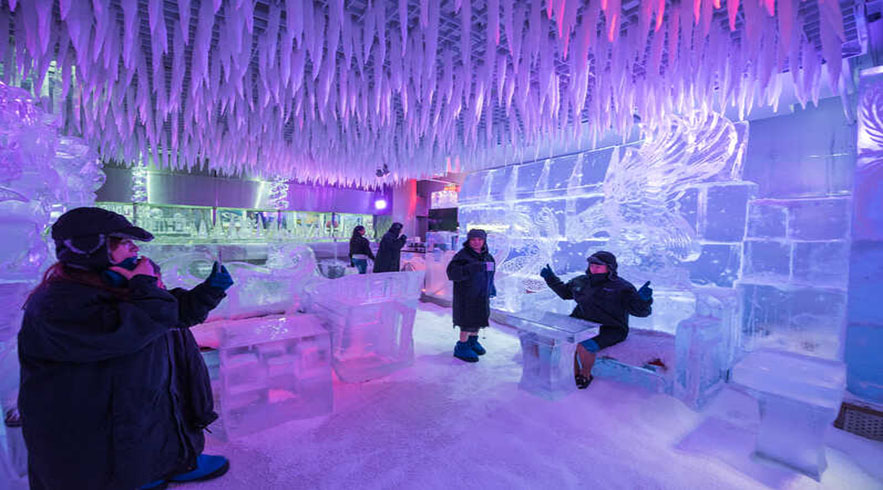 What are the ticket rates?
Whether you're looking for a unique date night, a fun outing with friends, or an exciting family adventure, the Chillout Ice Lounge has it all. And with ticket prices starting at just 70 AED and seasonal promotions and discounts available, it's an affordable way to experience one of Dubai's most fascinating attractions.
We hope that this blog would have given you enough tips to visit the Chillout lounge. So, Step into a world of frozen enchantment as you marvel at the mesmerizing ice sculptures and ambient lighting that change at intervals, keeping you on the edge of your seat. You'll receive warm clothing upon arrival, ensuring your comfort as you explore the lounge and enjoy complimentary drinks from the bar. Book your visit today and get ready to chill out in style!