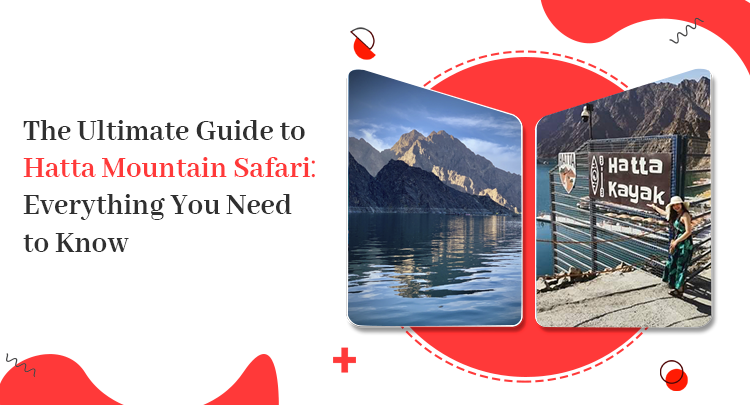 The Ultimate Guide To Hatta Mountain Safari: Everything You Need To Know
Are you tired of the hustle and bustle of Dubai city life? Do you yearn for a refreshing break in the lap of nature? Look no further than the stunning village of Hatta! Hatta has been making waves in the travel scene lately, and for good reason! This picturesque town on the border of Oman is set to become the next hot spot for tourism, thanks to Sheikh Mohammed bin Rashid's exciting plans for development.
Imagine basking in the sun on a pristine inland beach or kayaking in crystal-clear waters surrounded by stunning mountainous terrain. And that's not all – Hatta's newest addition, a cable-driven mountain railway, promises breath-taking views of the landscape like never before.
Only a short two-hour drive from Dubai, Hatta is the perfect destination for a weekend getaway or a quick day trip. It offers a refreshing change of pace from the hustle and bustle of big city life, allowing you to relax and take in the beauty of nature. Situated in the foothills of the historic Hajar Mountains, Hatta is a Heritage Village that boasts a rich prehistoric legacy. And with our Hatta Tour, you can discover all its wonders while enjoying comfort and safety. Experience an hour-long exhilarating drive on pebbly roads in our 4×4 cruiser vehicle, taking in the breath-taking flora and fauna of the outskirts of Dubai. The thrill of the ride is unmatched, and the panoramic views will leave you in awe. Once you arrive in Hatta, you'll have the chance to visit the Hatta Fort and immerse yourself in the antique surroundings. Take plenty of pictures to remember this incredible experience for years to come.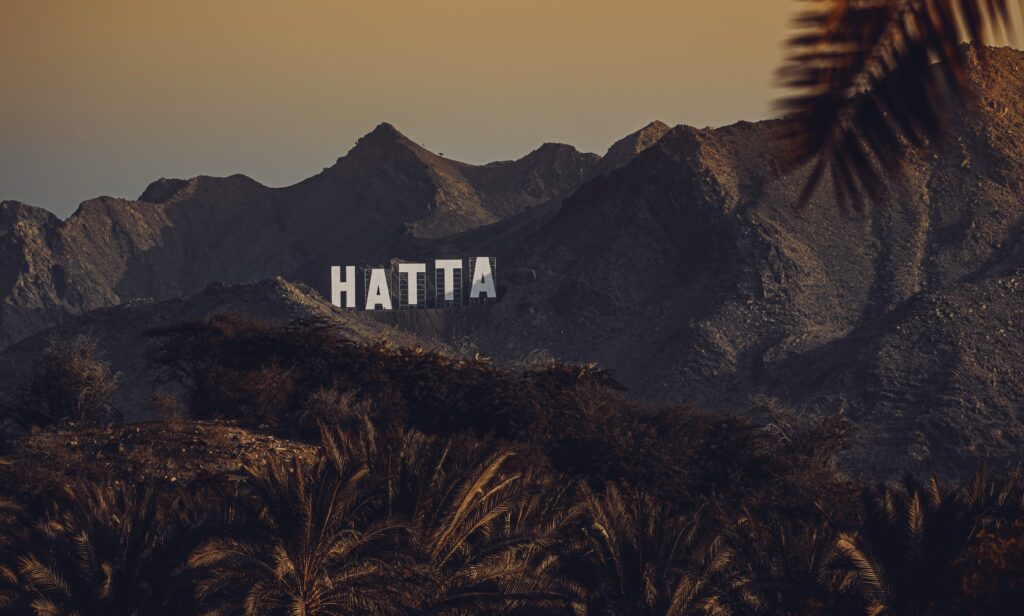 Which is the best time to visit Hatta?
Hatta is a year-round destination with plenty of exciting activities. Note that Hatta Wadi HUB closes in summer from August to October, but the area's natural beauty is still worth a visit. Plan your adventure at Hatta Mountain Safari today!
What are the not to miss places in Hatta ?
Hatta Dam – This stunning man-made reservoir offers a picturesque backdrop for a leisurely picnic, with turquoise waters stretching out as far as the eye can see. Enjoy a peaceful stroll along the dam's walkway or take a refreshing dip in the cool waters.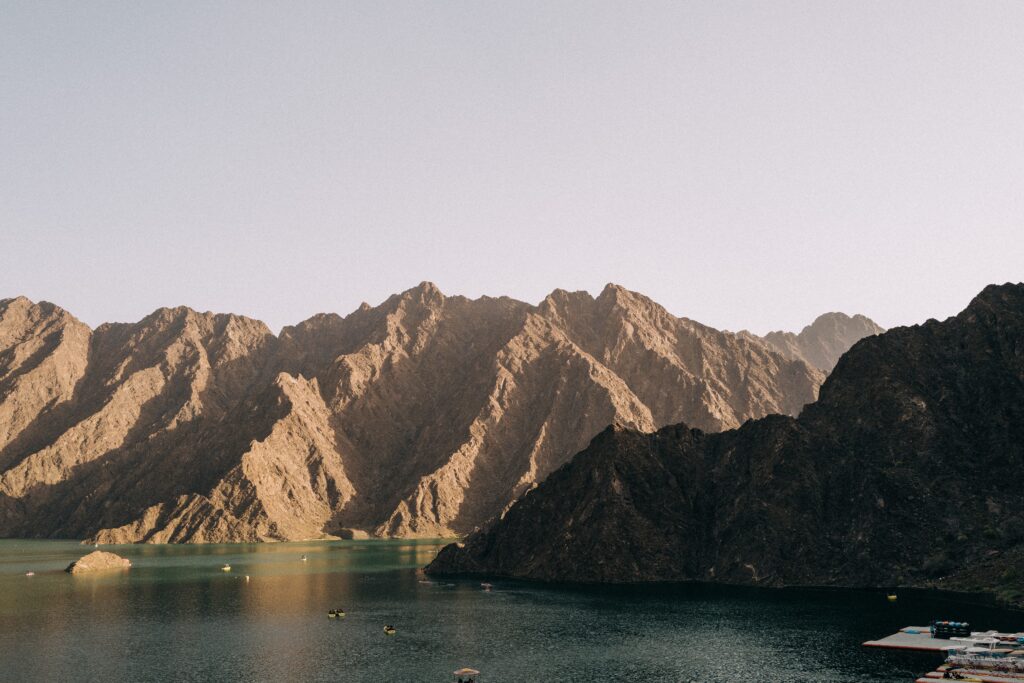 Hatta Mountain Safari – Get ready for an adrenaline-pumping ride as you explore the rugged terrain of Hatta's mountains in a 4×4 vehicle. Your expert guide will take you on an exciting journey, complete with thrilling twists and turns and breath-taking views.
Hatta Hill Park – This scenic park is the perfect place to unwind and enjoy nature's beauty. Take a peaceful walk along the winding trails, enjoy a picnic with your loved ones, or simply bask in the serenity of the surroundings.
Hatta Heritage Village – Step back in time and explore the rich history and culture of Hatta at this fascinating heritage village. Marvel at the traditional architecture, learn about the area's ancient customs and traditions, and browse the local handicrafts.
360 degree views – From the mountain tops to the valleys below, Hatta offers stunning panoramic views that are not to be missed. Take a hike, go on a mountain bike ride or simply soak in the breath-taking vistas from one of the many scenic lookout points.
Hatta Wadi HUB – For the ultimate adventure experience, head to the Hatta Wadi HUB. This action-packed hub offers an array of thrilling activities such as ziplining, wall climbing, and more, ensuring an unforgettable adventure for all.
Hatta Fort Hotel view – Immerse yourself in the rich history and charm of Hatta at the Hatta Fort Hotel. This luxurious hotel offers breath-taking views of the surrounding mountains and is the perfect place to unwind and recharge after a day of adventure.
In the cooler months, Hatta is a haven for adventure enthusiasts, with thrilling activities such as hiking and biking available. But don't count it out in the summer either, as its cooler temperatures provide a welcome break from the scorching heat of the UAE. So, what are you waiting for? Plan your visit to Hatta now and experience the beauty of this hidden gem for yourself! Escape the city and get lost in the natural beauty of Hatta. Book your Hatta Tour now for an unforgettable adventure at Xplore with us!